Mein Name ist Dimitrios Boglou. Seit 2007 bin ich als Lehrkraft im Sprachzentrum der Technischen Universität Zyperns angestellt, wo ich Deutsch und English für Wirtschaft, Elektro- und Softwareingenieure unterrichte. Seit 2014 bin ich auch der Direktor des Innovationszentrums-Makerspace CUTing Edge, dass eine Zusammenarbeit zwischen der amerikanischen Botschaft hier in Zypern und der CUT ist. Dort beschäftigte ich mich intensiv mit verschiedenen Technologien die pädagogisch im Unterricht eingesetzt werden können. Der Schwerpunkt meiner Interesse liegt in der Virtuellen Realität (VR) aber auch in allem was mit Bild und Film zu tun hat.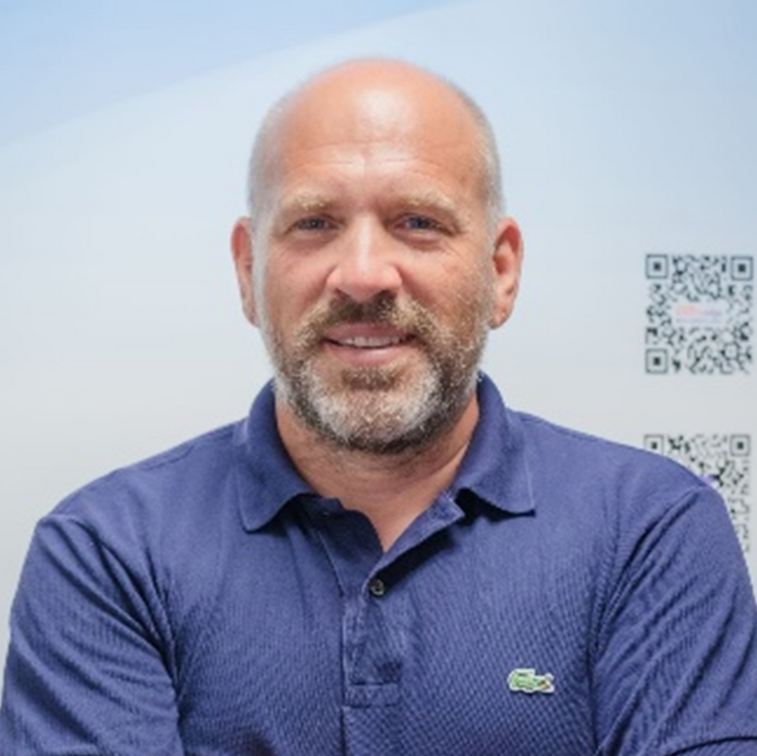 Durch diese Technologien hatte ich die Gelegenheit an interkulturellen Projekten mit Kollegen und Studenten von Holland, den USA und Brasilien teilzunehmen. Ich muss gestehen, dass es sehr viel Spaß gemacht und ich viel dazugelernt habe. Ich bin auch ein starker Befürworter des Interkulturellen Austausches und habe allein aber auch mit Kollegen über 30 Studentenreisen nach Europa, den Mittleren Osten und in den Vereinigten Staaten organisiert und die positiven Reaktionen der Studenten eingesammelt.
Die Pandemie hat mir die Gelegenheit gegeben verschieden Technologien auszuprobieren, um interkulturelle Begegnungen während dieser schwierigen Zeit durchzuführen und sie nach der Pandemie weiterzuentwickeln und online Technologien mit Präsenz zu kombinieren. Ich freue mich sehr am DACADU Projekt teilzunehmen zu dürfen und mit anderen EUt+ Teilnehmer dieses interkulturelles Abenteuer zu teilen und daraus zu lernen.
---
Hello,
My name is Dimitrios Boglou. I have been employed as a Special Teaching Staff member at the Language Center of Cyprus University of Technology since 2007. At the Language Center, I teach German for beginners and English for Specific Academic Purposes for students that major in finance, electrical engineering, and software engineering.
In 2014, I became the head of the CUT's Innovation Center-Makerspace as part of a partnership between the CUT and the U.S. Embassy in Cyprus. There, I work on several projects with emerging technologies that may be integrated into today's schools for improved educational outcomes. Virtual Reality (VR) is my main area of interest, but I've also grown curious about anything that has to do with images and film.
During the pandemic, I had the opportunity to research and test various educational online tools and emerging technologies so that I could improve and embed their usage in an educational environment after the pandemic. The goal was and still is to combine online and in-person presence for better educational outcomes.
In the past, I've had the opportunity to take part in a few cross-cultural collaborations with colleagues and students from Brazil and the Netherlands thanks to my work with emerging technologies for education. I must admit that I thoroughly enjoyed working on these projects, and these interactions taught me a lot and made big a big supporter of such exchanges.
In addition, I have organized over 30 international student trips to Europe, the USA, and the Middle East, where I took the opportunity to collect students' experiences.
As a result of all of this, I am very excited to be a part of this new DACADU project, where I will be able to gain new knowledge and collaborate with new colleagues.