Morgens frühstücke ich nie. Ich fahre fast immer zur UTT mit dem Auto. Ich arbeite bis 12 :00 Uhr, dann gehe ich zu Fuß essen. Ich und meine Freunde essen meistens in der Mensa. Manchmal essen wir in einem Fastfood. Dann gehen wir in ein Klassenzimmer, um Pictionnary zu spielen. Man kann sagen, dass ich oft gewinne. Von 14 :00 bis 18 :00 Uhr arbeite ich weiter in der UTT. Wenn ich nach Hause gehe, spiele ich Gitarre oder ich hänge in sozialen Netzwerken herum. Abends mache ich meine Hausaufgaben und ich mache ein bisschen Sport, wenn ich Zeit habe.
An der Tafel ist eine "Pictionnary-Zeichnung:
Basketballspieler !!?…Lebron James !!!!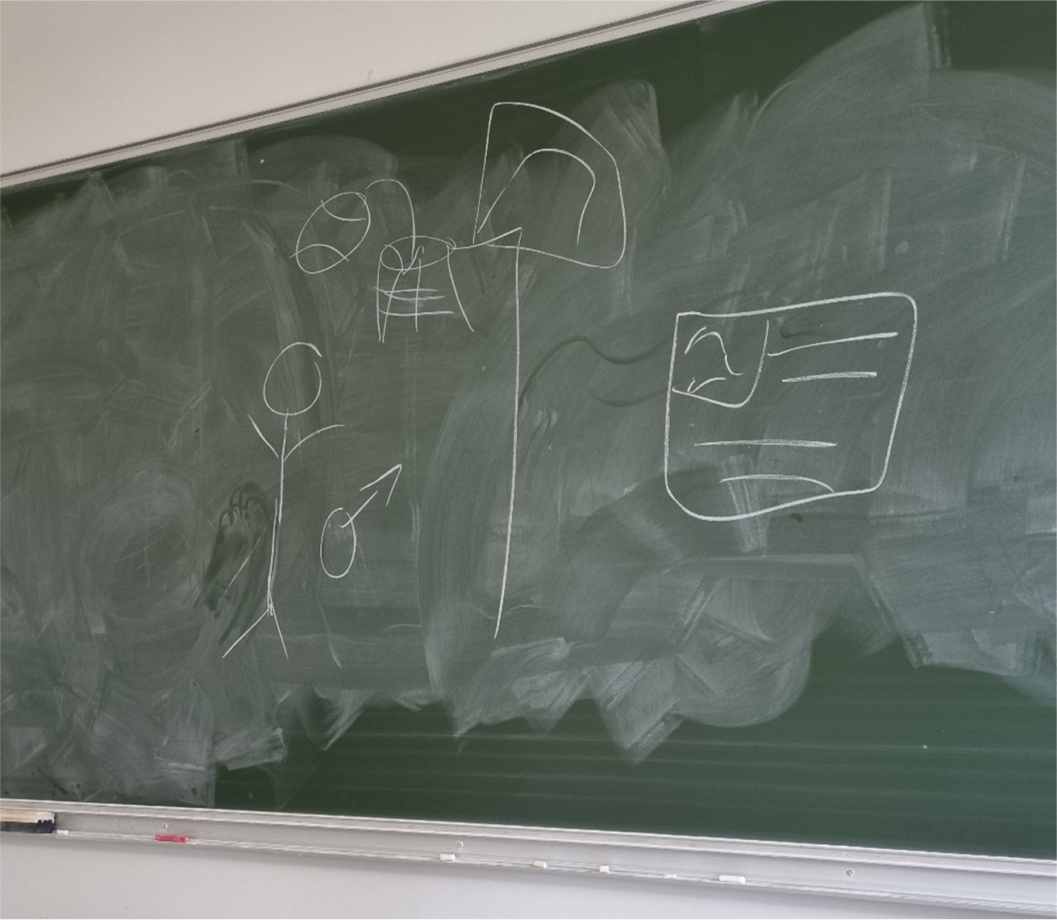 ---
On the blackboard is a "Pictionnary drawing:
Basketball player !!?…Lebron James !!!!
I never have breakfast in the morning. I almost always drive to UTT by car. I work until 12:00, then I walk to eat. Me and my friends usually eat in the canteen. Sometimes we eat in a fast food. Then we go to a classroom to play pictionnary. You can say that I often win. From 14 :00 to 18 :00 I continue working in the UTT. When I go home, I play guitar or I hang out on social media. In the evening I do my homework and I do a bit of sport when I have time.