Die Templer und die Stadt Troyes haben eine gemeinsame Geschichte: Einer von den ersten Templer-Orden wurde in Troyes errichtet. Deshalb hat Troyes einen Weg durch die Innenstadt mit Templer-Bildern gemacht. So können die Besucher besser die Stadt besichtigen.

---
In the Middle Age, the Templars have created one of their first orders. Later the town of Troyes has decided to build a small route in the honor of the Templars. This route passes throught Troyes center to help visitors discover the historic center.

---
Auparavant les templiers se sont installés à Troyes pour y établir l'un de leurs premiers ordres. Dû à une histoire commune, la ville de Troyes a décidé de construire un parcours à l'effigie des templiers pour faire découvrir le centre historique aux visiteurs.

Célibond S. & Aloïs B.

---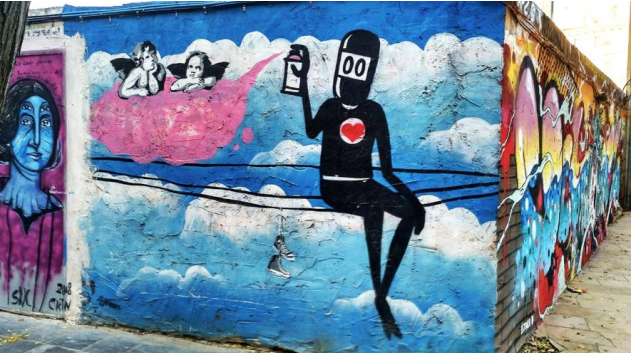 Dies ist ein Grafiti einer fiktiven Figur in den Straßen von Valencia. Der Autor dieses Graffitis ist der berühmte Künstler David de Limón, er hat viele Kunstwerke in der Stadt Valencia geschaffen.

Aloïs B.