Le Cour Julien
Thibaut
Mein Lieblingsort ist in Südfrankreich. Es ist ein Platz im Zentrum von Marseille: die Cour Julien.  Der Platz ist ein Ort, wo es viele Restaurants, Kneipen und Cafés gibt. Es ist ein Platz, wo man viele junge Leute treffen kann und man findet die wahre Marseille-Kultur. Es ist auch ein Platz, wo es viel Farbe an den Fassaden, Treppen und Mauern gibt. Dort verbringe ich gerne Zeit, wenn ich in Marseille bin.
My favorite place is in the south of France. It is a square in the center of Marseille. This is the Cour Julien. In this square there are many restaurants, cafes and pubs. It's a place where there are a lot of young people and where you can find the real Marseille culture. There is also a lot of street art around the square. When I'm in Marseille, I like spending time in this place.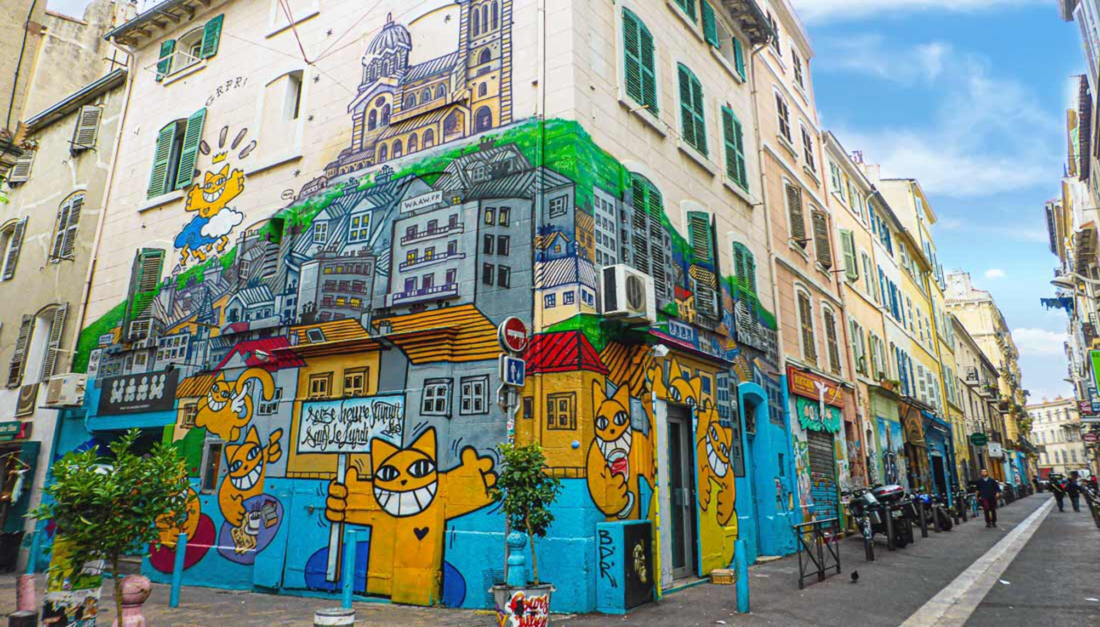 Le Pulp
Maxime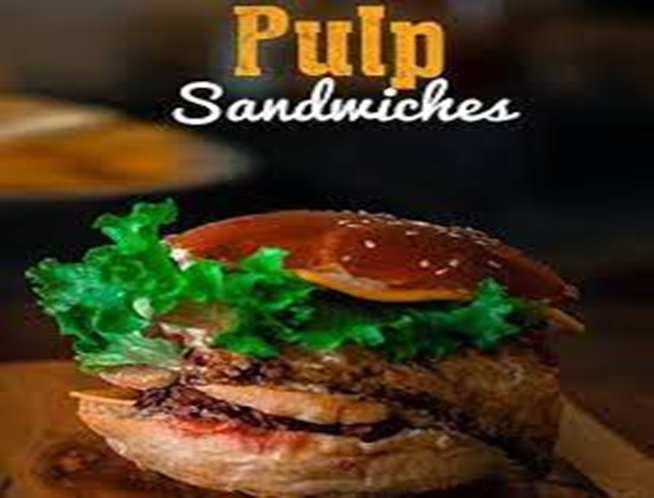 "Pulp" ist ein Restaurant in Troyes. Dieses Restaurant ist auf der Zubereitung von Burgern spezialisiert. Der Name ist "Pulp", weil die Ausstattung auf der Welt von Quentin Tarantino basiert. In diesem Restaurant findet man die besten Burger von Troyes. Diese Stelle ist mein Lieblingsort, weil ich dort viele von meinen besten Momenten mit meinen Freunden erlebt habe.
"The Pulp" is a restaurant from Troyes. This restaurant is specialized in burger cuisine. That name is "The Pulp" because the decor is based on the world of Quentin Tarantino. It's in this restorant that you will find the best burgers in Troyes. This spot is my favorite because I spend a lot of my best times with my close friends.
---
Unser Lieblingsort
This time, we exchanged about our favourite place. It was very interesting to see that we all had a different reason to like place. Indeed, Christos like his taekwondo school because it's where he can practice his favourite sport and activities. Thibault likes "Le Cour Julien" because this is a cultural area very lively. And finely, "The Pulp » is one of Maximes favourite places because it's where he spends many of best times with his best friends. However, all this areas have one point in common: they are all meeting places. And it's really fascinating to see that everywhere, people like places where they can see other people, exchange and spend time with them. We agreed that the favorite place of thibault was the most beautiful of all with all his colors.
Wörter: Kampfsport / Ausstattung / Farbe / Viertel / Taekwondo