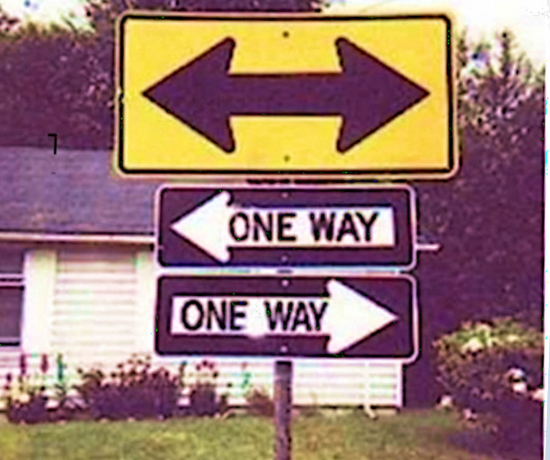 Deutsch:
Ich bin im Internet auf dieses
Schild gestoßen. Es ist lustig, denn wenn Sie das Schild sehen, wissen Sie nicht, was Sie tun sollen.
English:
I came across this sign on internet. It's funny because when you see the sign, you can't understand what to do.
Türkqe:
internette bu tabelaya rastladlm. Komik Günkü tabelayl gördüäünüzde ne yapacaälnlzl bilmiyorsunuz.