Ich erwache um 8 Uhr morgens. Ich habe einen Deutschkurs von 8:30 bis 13:00 Uhr. Danach koche ich selbst zu Mittag. Kürzlich habe ich jetzt Reis, Fleisch und Suppe mit Kimchi gekocht.
Und ich sehe einen Film auf Netflix. Ich versuche, einen Film zu sehen, keine Serien oder Youtube.
Danach treffe ich meine Freunde oder jogge im Park. Seit Kurzem lerne ich für meine Abschlussprüfung für den Deutschkurs, in der Regel nachts. Ich höre gewöhnlich eine Studien-Playlist auf Youtube. Diese Playlist bedeutet "Songs für medizinische Studenten für 2 Stunden". Für mich funktioniert es recht gut. Und ich möchte mich nach der Abschlussprüfung in einem Gym anmelden.
English
I wake up at 8 am. I got a German course from 8:30 to 13 pm. After that, I cook for lunch myself. Recently, now I cooked rice, meats and soup with Kimchi.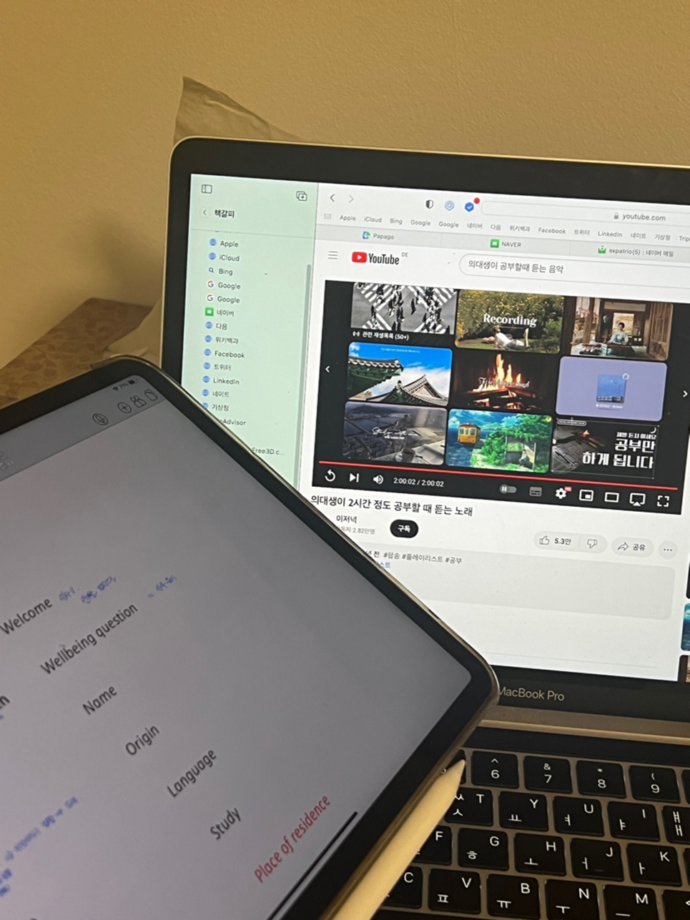 And I watch a movie on Netflix. I try to watch a movie, not series or Youtube. But it's hard to do that, there're a lot of interesting videos on internet more than movies.
After I hang out with my friends or jog in the park. Recently for my final exam for German course, I usually study at night. I usually listen study-playlist on Youtube. That playlist means "songs for medic student study for 2 hours". It pretty works for me. And I want to sign up at a Gym after final test.